Posted by
Arms Control Center
in
INTERNATIONAL SECURITY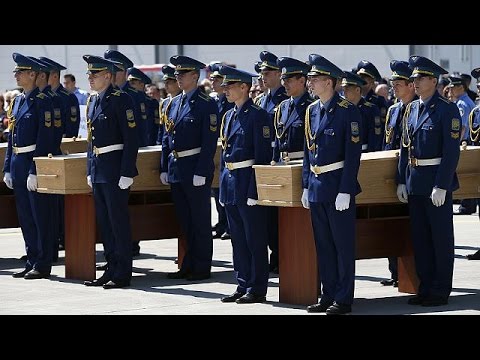 Ukrainian officials have paid respect to the 298 people who lost their lives when Malaysia Airlines Flight MH17 was downed on July 17.
At the airport in Kharkiv, some 50 coffins were laid out, in preparation for the flight to the Netherlands. Upon arrival, forensics experts will begin what promises to be a lengthy identification process.
Up to five days after the tragedy, human remains could still be seen at the crash site, according to a representative of the OSCE European security watchdog.