Posted by
George Zachos
in
ARMED FORCES
, tags:
A-7 Corsair
,
Equipment Withdrawal
,
George Zachos
,
Greece
,
Hellenic Air Force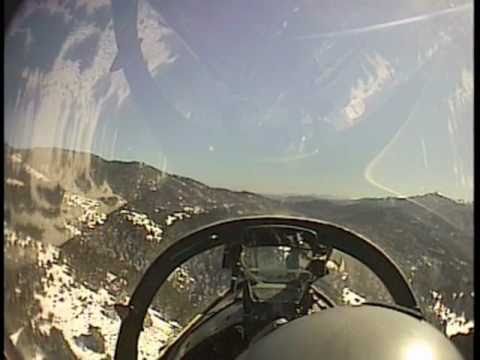 The withdrawal of the A-7 Corsair aircraft has been announced by the Greek Secretary of Defense , Mr. Panagiotopoulos, due to the airplane's age. Nevertheless it is widely believed that the Corsairs are going to be withdrawn due to the high operational costs that HAF cannot afford. The aircraft's exit from active service and replacement has been planned in the current "Future Force Structure of the Armed Forces 2005-2020″.

A-7 Corsair is a United States built airplane that entered service with the Hellenic Air Force in 1975. They were initially based in the Air Bases of Larissa (347 Squadron "Perseas") and Souda (340 and 345 Squadrons, "Fox" and "Lailaps" respectively). In 2002, the Corsairs were placed to Araxos air base (116 Combat Wing, 335 squadron "Tiger" and 336 squadron "Olympos").
Aircraft Specifications:
Crew: 1 (Α-7ΕΗ) or 2 (ΤΑ-7H/C)
Engine: 1 Allison/Rolls Royce TF41-A-400 non-afterburning turbofan, 14,450 lbs thrust
Wing Span: 11.8 m
Length: 14.06 m
Maximum Speed: 0.94 Mach
Service Ceiling: 60,000 ft
Similar equipment rearrangements have taken place about a month ago, when the Greek Prime Minister decided to ceded the two out of three VIP government airplanes to the Greek Armed Forces. One of them will be used for HAF pilot training, transporting transplants/patients, reducing the stress of military transport aircrafts and reducing transportation costs.
The other one, will be sold and the profits will be used to cover other needs of the Armed Forces.

It seems that economic crisis is having an impact on Greek Defense.
Οι Συνδρομητές του ΕΚΕΟ έχουν ΔΩΡΕΑΝ αθροιστικά τα εξής προνόμια που εγγυημένα θα φέρουν το όνομα τους πρωτοσέλιδο στο Google: α) Δική τους υποσελίδα στο EKEO, β) Βίντεο στο μεγάλης κυκλοφορίας Ιστοκανάλι του ΕΚΕΟ στο Youtube, γ) Δικαίωμα προβολής τους επιλεκτικά σε άρθρα του ΕΚΕΟ (όπως το παρόν). Έτσι μπορούν να παρουσιάζουν σε χιλιάδες άτομα (εντός και εκτός Ελλάδας) το έργο τους, την εταιρία τους και τα προϊόντα τους σε τομείς που αφορούν το ΕΚΕΟ: Ένοπλες Δυνάμεις και Σώματα Ασφαλείας , ΙΕΠΥΑ, Φύλαξη-Προστασία-Ασφάλεια-Επιβίωση, Συστήματα Ασφαλείας, Εκπαίδευση, Στρατιωτικές Σχολές, Αστυνομικές Σχολές, Σπουδές, Βιβλία, Ταξίδια, Προσφορές, κλπ. Επικοινωνήστε με το ΕΚΕΟ για περισσότερες πληροφορίες.