Posted by
Arms Control Center
in
TERRORISM
, tags:
athens
,
Athens Metro
,
bomb squads
,
counterterrorism unit
,
explosive device
,
Greece
,
greek police
,
incendiary device
,
thermobaric weapon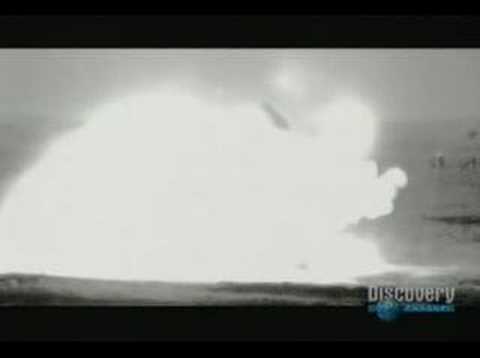 According to the Greek Police and the local Media an incendiary improvised explosive device (IED) was found in one of the Metro wagons in Athens. The bomb was found in a bag, unattended ready to explode. One of the Athens Metro employees called the Police which quickly send its Bomb Squads to dismantle the bomb and carry it safely to the Police Labs.
According to the media the IED was a time bomb which consisted of a four-gallon plastic container filled with gasoline, an explosive device and a timing device (reportedly an analog clock). The Police dismantled the time bomb and carried it to its labs while its Counterterrorism Unit is investigating the issue. No passenger was injured as the wagon was reportedly empty. The Hellenic Arms Control Center (HACC) studied the case and provided in its Greek website a short report of the effects that might ensue in the event of such an explosion in a wagon. The big question is whether the IED was a simple incendiary device or a thermobaric one which demanded advanced skills and knowledge. The Director of the HACC Dr. Theodore Liolios speaking to the Greek Media said that "…We have to know some details about the device such as the number of the explosive mechanisms involved. A double explosive mechanism indicates a thermobaric weapon where the first explosion disperses the fuel creating an aerosol while the second explosion ignites the fuel creating a massive shock wave with devastating effects"
To indicate the effects of an IED thermobaric weapon HACC posted two videos which vividly depict the destructive effects. HACC warns all Athens Metro passengers to immediately report all luggage left unattended in the Athens Metro officials and security guards. Moreover, any suspicious odor on the platform or in the wagon indicating fuel or gasoline should alert the passengers to take all necessary actions without panic.
HACC considers the Athens Metro basically a safe means of transportation in Greece accommodating hundreds of thousands of people every day without any problem. So far no terrorist attacks have occurred in the Athens Metro while the incendiary (or thermbaric) IED could have been placed in other means of transportation. We should note that such incidents have occurred in METROs all over the world with the most prominent in the Tokyo METRO where a radical group attacked with Sarin gas killing several passengers.